In a world where everyone is doing - its easy to get lost in a sea of comparison, secret tricks and promises of overnight success.
The Long Game is my approach to business - the actual day in and day out philosophy that you have to show up, you have to do the work, and there's no quick fixes for long term success.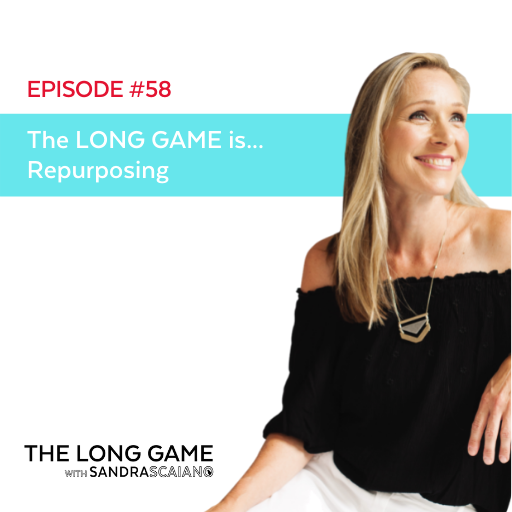 Following the pandemic in 1918 we had the roaring 20's. What will follow this pandemic? A new kind of renaissance! Repurposing is the best way to reflect on where you've been and show the path ahead. I'm taking my own advice and repurposing this episode about repurposing. I know, very meta. Enjoy! Today's episode is…
Read More
Hop on my list for weekly ideas, strategies, and interviews.
Be inspired to get out of your own way!