I'm a doer. I'm a get-things-done kind of person. I love it most days. I never set out to work all day, but it does happen. Being an entrepreneur means there's always something that can be done. The to-do list never goes away.
I also know that all work and no rest is the recipe for irritability and it takes the joy out of the work for me.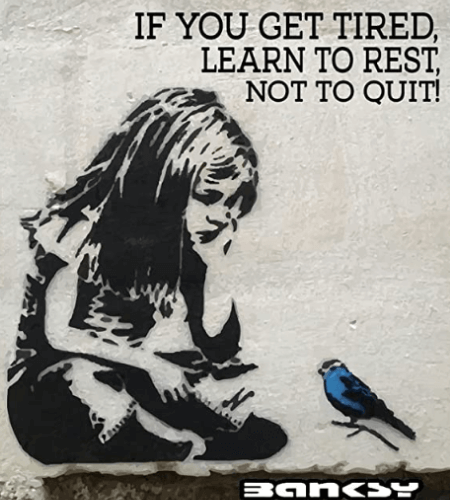 If you get tired, learn to rest not to quit.

Banksy
Rest can be an infusion. It's not about sleeping (a good night's sleep is always helpful no matter what's going on) it's about focus.
What rest looks like for me:
Walking because I can be outside.
Listening to >podcasts and audiobooks.
Watering my yard.
Hanging out with my daughter.
Hobbies – what does that look like for you?
Photography and art does it for me.
Sleep and naps.
What does rest look like for you?
Rest is something to integrate into your day. If you're a type A, booked all the time person you might not know how to do this. This episode will help you figure out what works for you.
Links from Today's Episode: