In a world where everyone is doing - its easy to get lost in a sea of comparison, secret tricks and promises of overnight success.
The Long Game is my approach to business - the actual day in and day out philosophy that you have to show up, you have to do the work, and there's no quick fixes for long term success.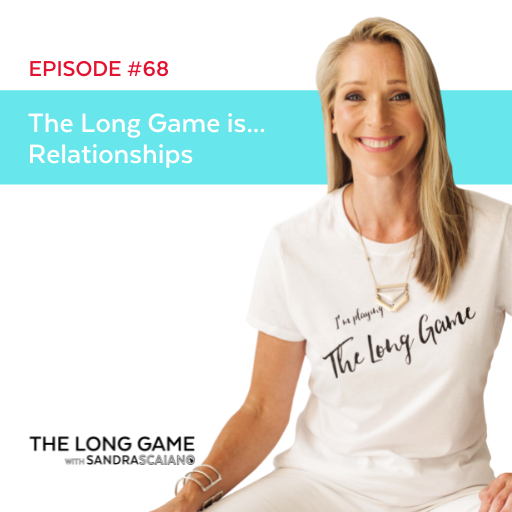 Everything comes down to relationships. In this episode, I break down why they make such a big impact. Understanding and embracing relationships are huge for business growth and for enjoying your work. Here are a few key areas where relationships help me and where they can help you too. Client – customer relationships Hear 7…
Read More
Hop on my list for weekly ideas, strategies, and interviews.
Be inspired to get out of your own way!