Mindfulness for Entrepreneurs with Juan Alvarez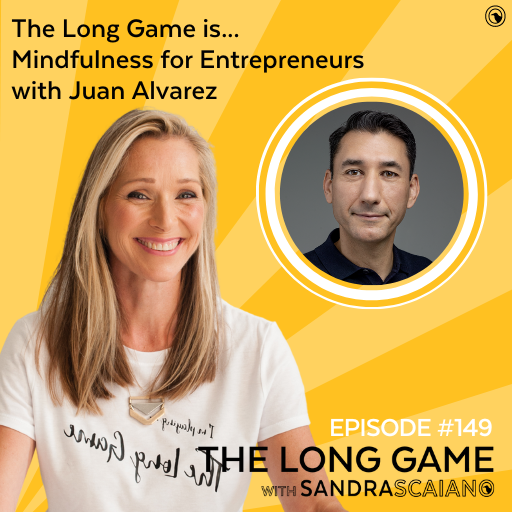 Over the past several years, there's been a rise in life coaches, meditation teachings, and self-help programs, and a lot of them can feel so disconnected and impersonal that people want to distance themselves from them. That's a shame because when done right, mindfulness, awareness and meditation have so much benefit. The key is to find what works for us, to find something we connect with. This is exactly what today's guest does.
Juan Alvarez is an Executive Coach and mindfulness teacher for entrepreneurs. His goal is to help conscious leaders stay present, peaceful, and purposeful so they can bring their best selves to the world. This is why he developed his coaching programs, his course The Practice, and hosts the Life is the Practice podcast.
These lessons in mindfulness, being present, healing, and letting go of the past that Juan learned through the years are now the lessons he teaches to others. I love the approach that he applies. He only teaches what he does, and he's conscious to not get too attached to his teaching and to still be approachable and relatable to his students. He keeps everything practical and applicable for a lot of people.
"Because we are not present in our inner experience, we tend to operate from patterns of fear, anxiety, and scarcity all the time." – Juan Alvarez
Juan answers these questions about mindfulness in this episode:
The difference between being present, mindfulness, and meditation.
Why it's important to be present in the moment.
How we can live in awareness and achieve a state of mindfulness.
How we can integrate mindfulness into our everyday, busy lives.
Sometimes it can take a long time for us to become aware that we need to make some changes in our lives and approach things in a different way. Juan didn't start being intentional about learning these skills until he was in his early thirties, but after applying them, he immediately saw the effects across all areas of his life.
"You can only help others to the extent that you have helped yourself." – Juan Alvarez
Links from Today's Episode: