Building Community on Instagram with Sue B. Zimmerman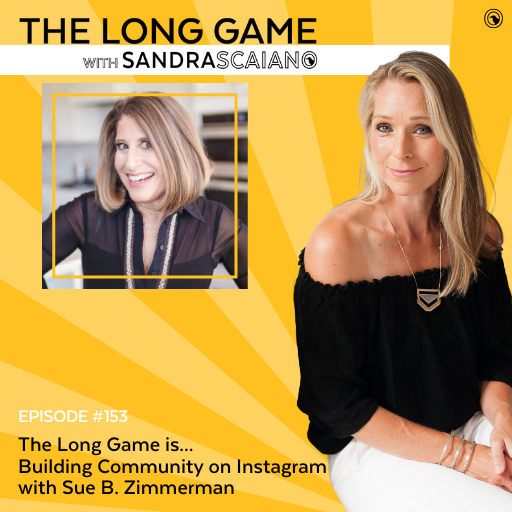 There's a common belief that in order to build your Instagram following, create a viral post, or develop your community, the platform would have to be treated as a second job, almost. You may think you have to spend hours and hours to craft that perfect post and connect with people. But how true (or false) is this claim? That's what we're taking a deep dive into today.
"For every business, you need people behind it to talk about and endorse it and tell their friends about it in order to scale and grow… It's the power of the people that amplify opportunity."
– Sue B. Zimmerman
Who better to guide us through the Instagram landscape than Sue B. Zimmerman? Sue teaches small business owners how to become the go-to authority in their industry by using its marketing strategies to establish and grow an engaged following that converts. She's built career empowering entrepreneurs and marketing professionals to utilize the power of the tool to get tangible business results.
Here are three common questions about Instagram that Sue guides us through:
How we're supposed to keep up with all the changes
What makes an effective Instagram post?
How do we present ourselves on Instagram?
"At the end of the day, the most important thing in a business is relevant content. And if you're not speaking to your audience with the content they want to see, hear, laugh to, look at, save, all of that, growth is hard, and building community is even harder."
– Sue B. Zimmerman
More than the understanding of it as a platform and getting into the nitty gritty of effective posts, Sue reminds us that at the end of the day, it is a free tool. Yes, we need to define our brand and develop our processes. However, having those will significantly decrease the time we spend on the platform. It will also improve the way we can create connections.
Sue kindly offered my listeners a free downloadable in-depth Instagram guide. All you have to do is go to her latest Instagram post, comment your questions and thoughts about this episode if you have one, and ask for the download.
Links from Today's Episode:
Sue's Website
Theinstagramexpert
Instagram examples referenced in this episode:
How To Add Alt Text To Your Posts
How To Add Voiceover To Your Reels