A Sweeter World with Zainab Illyas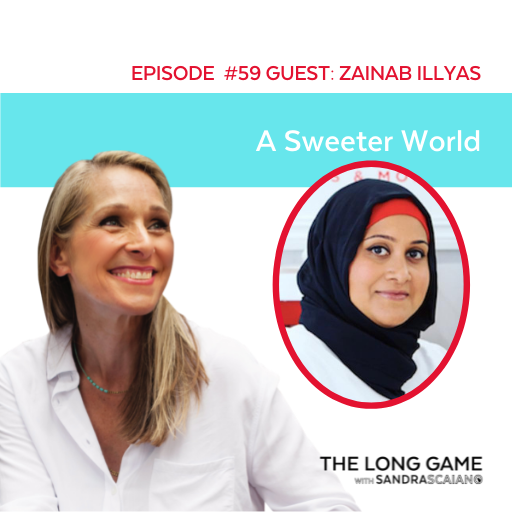 Zainab Illyas is an artist when it comes to desserts. Her specialty is French macarons, and she creates beautiful, expertly crafted custom treats. She calls her cafes "community cafes" and she brings that notion to life in her business, building relationships and supporting her community. As a women-owned business, hers could have been shut down by COVID. But she flourished. So what did she do to ensure that her brick-and-mortar business continued to succeed during the pandemic? Listen in today for this different entrepreneurial perspective. 
From Zai's perspective as a brick and mortar business owner, she shares:
How she got into baking, starting in her childhood home in Sri Lanka
Why she transitioned into baking French macarons
The importance of passion to keep you moving forward
Her switch from home baking to opening her first shop
The ins and outs of building a business while raising children
We also talk about how social media fits into a brick and mortar business:
Forming a team with her husband and why you need a team to build a business
Making use of existing relationships to support building the business
How relationships became a pillar in her business and how she created that atmosphere
Her philosophy of giving support to local contractors
What changed when she opened a second location of the café.
Zai discusses how things changed for the business during COVID. Despite the pandemic, she launched a new location in September 2020. She shares how she made it work.
Zai shares that waiting for the "perfect time" can be a mistake.
What's involved in scaling the business and training people for growth?
Moving from a one-person hobby to where she is now, with two locations and ready to open a third
How a successful opening taught her that she needed to find help
The hardest part about training people to bake her recipes
The importance of a growth mindset
How she created the systems so the business would run smoothly
The difference between training in-person vs online
We also dive into more about her custom products:
How art plays a role in her baking
Learning through trial and error and why it's important to learn from your mistakes
The process for adding more offerings to the menu
Her brilliant idea for using macaron shells that weren't perfect
The power of creativity and resourcefulness when you're an entrepreneur
Adapting to current trends and customers' needs and how that can increase your business
We wrap up talking about Zai's social media presence and her current strategy on different platforms, especially Tik Tok. More than anything, she has fun with it! It's a great way to express yourself and connect with people.
In the end, you need to enjoy your work for it to succeed.
Links from Today's Episode:
Zai's Website
Instagram of Zai
Zai's Facebook
TikTok of Zai